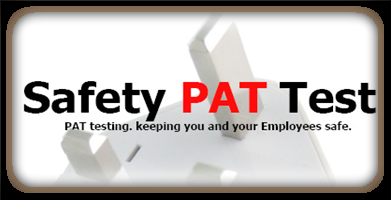 Portable appliance testing (PAT): Portable appliance testing is vital to protect your business and its employees. We aim to give the best PAT testing service to enable our clients to fulfill their obligations with regard to equipment safety. Electrical safety obligations are not limited to businesses, landlords are also responsible for ensuring the regular testing of all appliances they provide for their tenants. All portable appliances with a mains plug need testing. This includes: Computers, monitors and peripherals requiring mains power – Audio and telephone equipment requiring mains power – Kettles, microwave ovens and other kitchen appliance – Vacuum cleaners – Extension leads.
We use the latest testing equipment which offers the testing of  230v and 110v appliances. special care is given to sensitive equipment such as IT equipment regardless if its in the home or the office.  We are best placed to help you comply with legal obligations.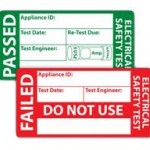 Why PAT Test?
Whilst PAT testing is not strictly compulsory, it is generally regarded as being the best way of meeting the electrical regulations that exist to protect employees, customers and tenants. Without it you could be in a very difficult situation from an insurance and legal perspective if an electrical accident were to occur.
All portable electrical equipment is subject to getting damaged during use, and this damage could render the equipment dangerous to the user. Without a regular programme of testing and inspection, you have not taken reasonable steps to ensure the safety of users. Tests and inspections should be made at reasonable and regular intervals, bearing in mind the rate of use of both portable and fixed appliances.
Failure to comply with the Electrical Regulations may constitute a criminal offence under the Consumer Protection Act 1987 which carries a maximum penalty on summary conviction of a fine and/or 6 months imprisonment. Landlords and letting agents could also be sued in Civil Law under the duty of care for failure to ensure the tenants safety and, as a result, face punitive damages.
Our PAT tests are conducted using some of the most advanced testing equipment available. This allows us to quickly and efficiently test your environment with as little disruption as possible. We'll work with you, to ensure PAT testing is carried out at a time that's convenient to you and your company.
If you would like to discuss your Portable Appliance Testing requirements then please contact us. We will be happy to provide you with a tailored quotation to meet with your requirements.