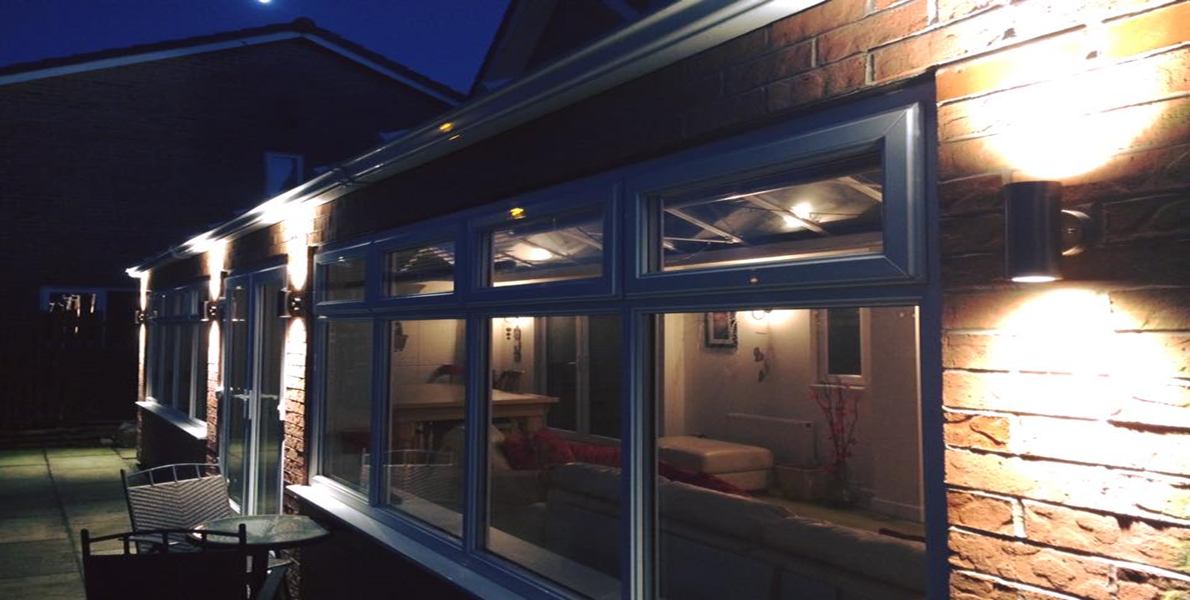 Would you like to make a feature of your planting, put the latest LED lighting in your decking or simply add security lighting to your home? We can inform you of the options available.
Learn to think of your outdoor space as an extra room. Do you need some outdoor sockets or power to your water feature, electric gates on your driveway or simply a place to plug in your radio in the potting shed?
Garden Lights can light seating areas for dining in the evening and ponds, paths and driveways to create a safe and ambient environment.
There is a wide range of options from a simple floodlit garden to more creative lighting such as lighting of patios, steps, fountains, trees, walls, ponds and lawns
.